The Collaborative Research Exchange (CREx) is a centralized hub to connect NIH scientists with Vendors and Core Facilities that provide innovative technologies and services. CREx is easily accessible to all intramural researchers at the NIH at Crex.NIH.gov.
A monthly CREx Newsletter will help to foster sharing of knowledge of technologies and scientific resources throughout the NIH community. The newsletter will help increase awareness of CREx's capabilities and provide information for various training opportunities, emerging technology and research services, as well as, technology webinars and videos. Each month we will highlight a core to provide a more in-depth look at that available technologies and services.
Current Issue: September 2021
Facility Highlights:
Learn more about services from the CCR Genomics Core
Click Image to See Full Display
Previous Newsletters are available for download.  
August 2021
Facility Highlights:
Learn more about services from the NHLBI Biochemistry Core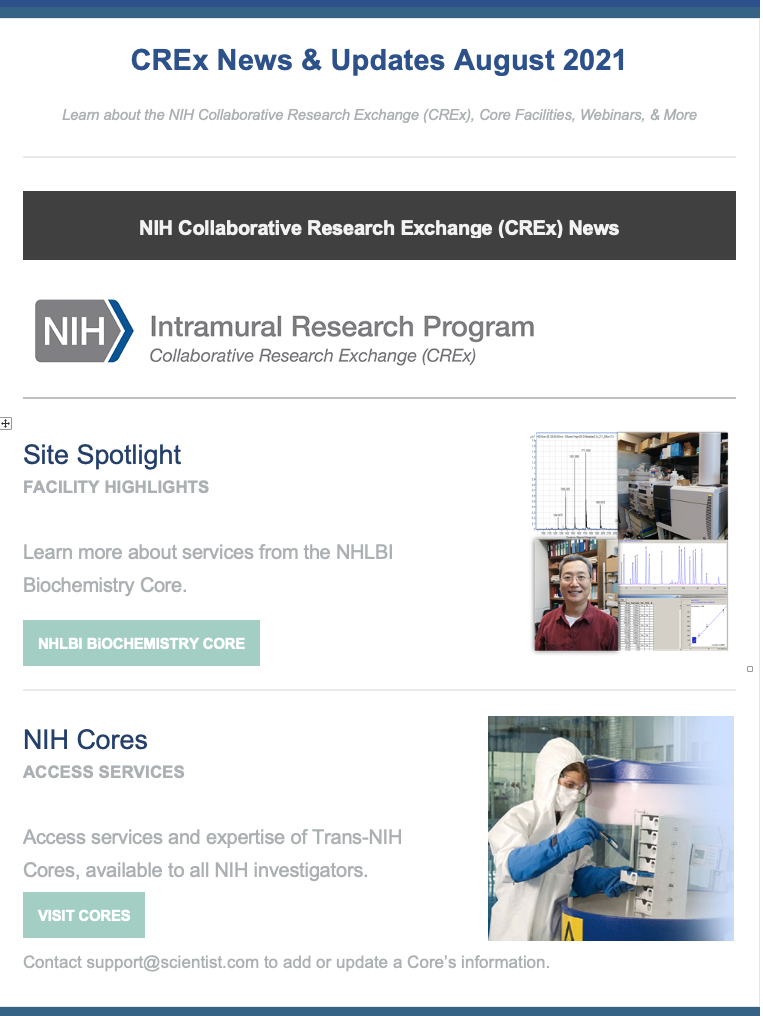 July 2021
Facility Highlights:
Learn more about services from the NHLBI Biochemistry Core