NCI-CCR Resource Categories
The CCR Office of the Director invests heavily in advanced biotechnology infrastructure. CCR places a high priority on earmarking of technology funds and subsidies for affordable access to core facilities and these advanced technology platforms. Taken together, this portfolio of scientific expertise and technological resources provide investigators of the CCR with one of the richest scientific environments in the world to conduct basic or clinical research.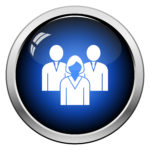 Cores
Cores are centralized laboratories providing broad access to cutting-edge technologies and specialized expertise. They are open to all CCR investigators and offer services that are heavily subsidized by the CCR Office of the Director.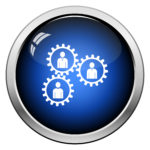 Collaborative
Collaborative resources are technologies and expertise offered by NCI research labs or lab/branch facilities. Technologies and expertise from these facilities are available at the discretion of the Principal Investigator or Facility Manager and should not be considered as "open" resources for all CCR investigators.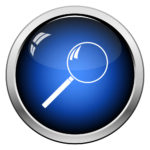 CREx
The Collaborative Research Exchange (CREx) is an online NIH marketplace for investigators to search, browse, and request information for research services, technologies, or products offered by NCI/NIH Cores, Collaborative Resources, and commercial vendors.



Our Mission
The Office of Science and Technology Resources (OSTR) catalyzes the advancement of cancer research through making innovative technologies and scientific resources accessible to scientists at the Center for Cancer Research (CCR). OSTR develops partnerships, collaborations, and agreements with outside organizations with the primary goal of furthering the scientific mission of the CCR.
Advanced Technology Video Library
The Advanced Technology Video Library (ATVL) is a unique educational and informational resource offered by the Office of Science and Technology Resources (OSTR) designed to introduce users to various scientific methodologies, i.e., protein mass spectrometry and molecular microscopy, with the use of video tutorials, as well as, seminars on currents advancements in scientific methods and instrumentation.
LEARN MORE
Supplemental Technology Award Review System (STARS)
Emerging Technologies
Several established and emerging technologies are used by CCR scientists to systematically dissect the heterogeneity of cancer and to gain a better understanding its development. For instance, CCR investigators are applying the latest Single Cell (SC) technologies as they emerge through our centralized facilities (Single Cell Analysis Facility). CCR continues to find ways to quickly evaluate new advances in technologies and efficiently exploit them for ongoing research projects. OSTR is working with individual CCR laboratories to evaluate these transformative technologies and make them available broadly to CCR investigators.
CHECK IT OUT
FNL Core Services Request System (NAS)
Management Team
An Interface between CCR Science and Research Technologies