Biomarker Discovery with Morphological Context: 
Changing how tissue specimens are analyzed
What is Digital Spatial Profiling?
GeoMx Digital Spatial Profiler is a novel platform developed by NanoString. Digital Spatial Profiling is based on nCounter® barcoding technology and enables spatially resolved, digital readout of up to 96 proteins or RNA targets in a multiplexed assay. The assay relies upon antibody or RNA probes coupled to photocleavable oligonucleotide tags. After hybridization of probes to slide-mounted formalin fixed paraffin-embedded (FFPE) tissue sections, the oligonucleotide tags are released from discrete regions of the tissue via UV exposure. Released tags are quantitated in a standard nCounter assay, and counts are mapped back to tissue location, yielding a spatially-resolved digital profile of analyte abundance.
The Workflow: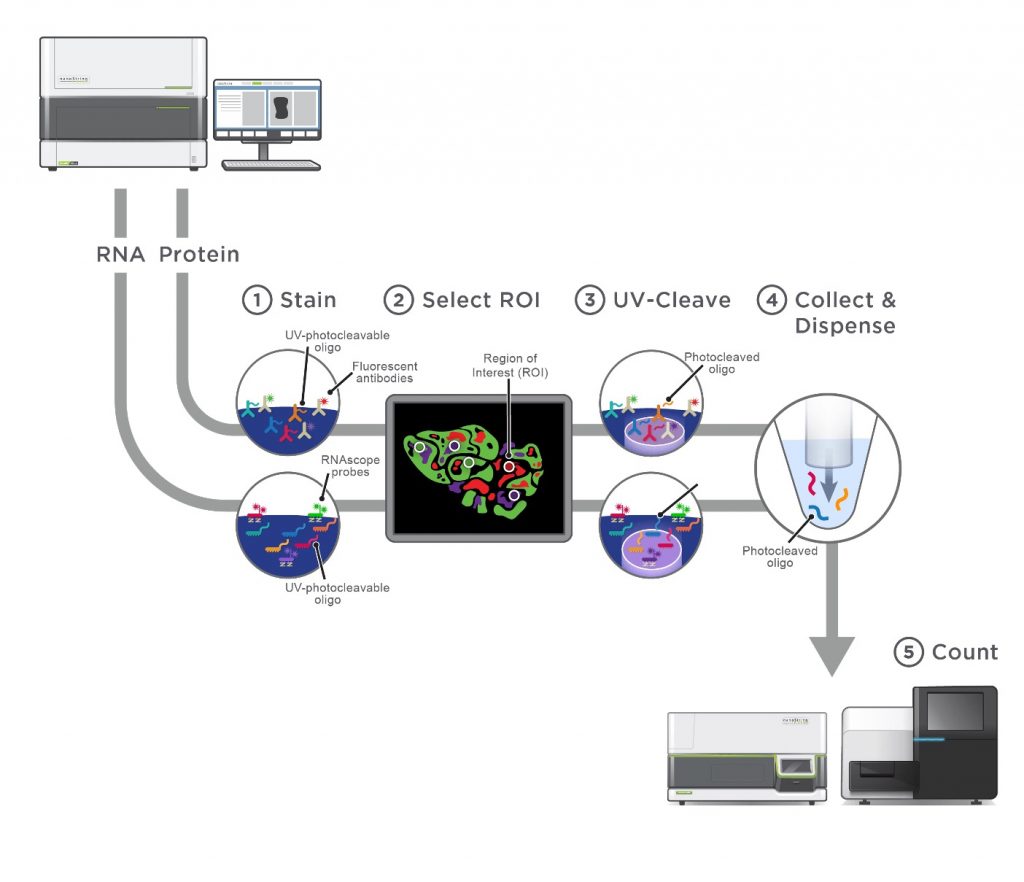 For general information and project consultation using the NanoString technology, please see the CPTR webpage Collaborative Protein Technology Resource (CPTR).