CREx News & Updates October 2021
Learn about the NIH Collaborative Research Exchange (CREx), Core Facilities, Webinars, & More
---

---
---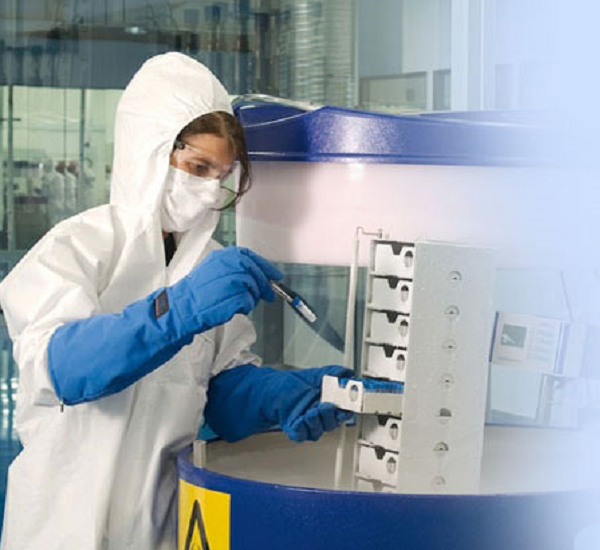 NIH Cores
ACCESS SERVICES
Access services and the expertise of Trans-NIH Cores, available to all NIH investigators
Contact support@scientist.com to add of update a core's information
---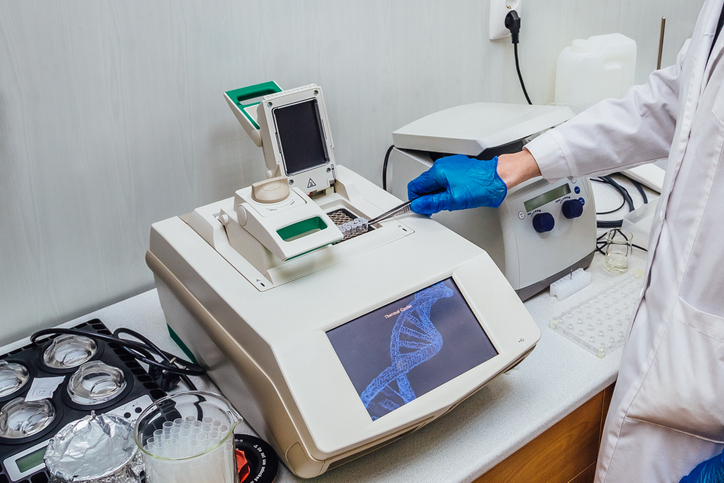 NIH Shared Instrumentation
VIEW AND ACCESS INSTRUMENTS
Access a growing list of shared instruments available to all NIH investigators
We encourage you to submit details and access information for any equipment from your laboratory or Core that you are willing to share with your NIH colleagues.
Need to add or update an instrument? Use this form: Shared Instruments
---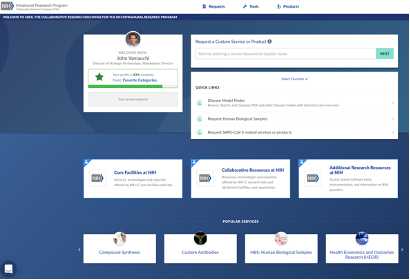 Features on CREx
IMPROVED STOREFRONT
CREx is now even easier to use with a new and improved storefront. We have simplified the navigation menu to make finding resources faster and more intuitive. Check it out today!
---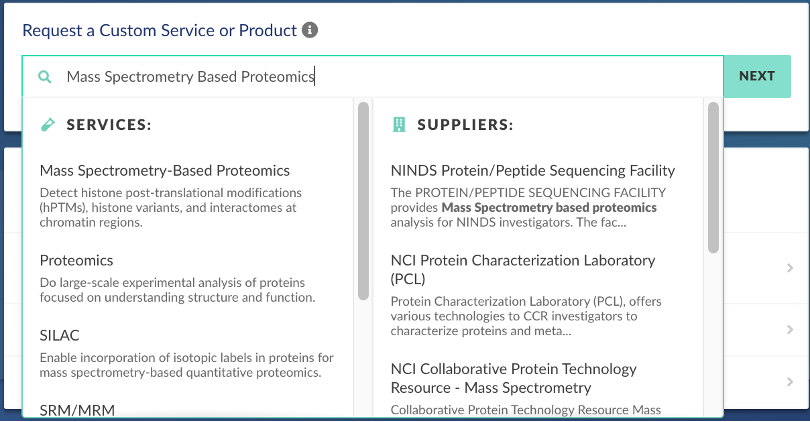 New Research Areas on CREx
MASS SPECTROMETRY BASED PROTEOMICS
Identify, sequence, and quantify proteins in biological samples using various mass spectrometry techniques. Mass spectrometry services and advice for proteome interrogation are available through NIH cores and outside vendors.
NIH Cores with Mass Spectrometry Based Proteomics Experience:



For more facilities offering Mass Spectrometry Based Proteomics by visiting CREx Today
---
CREx Resources
CREx Support Team
David Goldstein, PhD | NIH, NCI, CREx l goldsted@nih.gov
Chris McGinity, PhD | NIH, NCI, CREx l chris.mcginity@nih.gov
John Yamauchi, PhD l Scientist.com, CREx l john@scientist.com
Eric Seider l Scientist.com, CREx l eric@scientist.com
CREx Training
Want to learn more? Schedule a 1 on 1 or group training session today!
Contact eric@scientist.com for more information.
---
Events, Webinars & Technology Media
EDUCATIONAL RESOURCES/UPCOMING SEMINARS
The following events showcase technologies and capabilities of NIH Cores, collaborative facilities, and external vendors present on CREx.
WED OCT 27th, 2:00-3:15PM EST
Description
The Mass Spectrometry panel discussion, hosted by the NIH Library and CREx Management Team, will provide researchers across the NIH with information about resources available to them and ideas about what types of questions can be addressed. The panel is comprised of facility heads from mass spectrometry cores in NCI, NIAID, NIDCR, and NINDS. Combined, these panelists offer a wide range of mass spectrometry expertise and instrumentation for various experimental questions. (Click here to find NIH mass spectrometry experts on CREx)
THURS OCT 28th, 12:00-1:00PM EST
Description
This Cancer Moonshot Seminar will share research supported by the Human Tumor Atlas Network (HTAN) focusing on the generation of an integrative single-cell atlas of host and microenvironment in colorectal neoplastic transformation. (click here to find NIH single cell analysis experts on CREx)
TUE OCT 26th, 11:00AM-12:00PM EST
Speaker: Yamini Dalal
Title: Senior Investigator, Group Director
Organization: Laboratory of Receptor Biology and Gene Expression, NCI, NIH
(Click here to browse NIH Cores with expertise in epigenomic analysis on CREx)

WED OCT 13th, 9:30-10:30AM EST
Description
Overview of MetaCore use for data mining, functional enrichment, pathway mapping and workflow performance. (click here for MetaCore software at the NIH Library)
TUE OCT 19th, 9:30-10:30AM EST
Description
MetaCore use for gene comparisons, pathway map and network construction, and multi-omics data analysis. (click here for MetaCore software at the NIH Library)
THURS OCT 28th, 1:00-4:00PM EST
Description
Use of CGC to browse, query, and filter datasets for downstream analysis. (click here for NCI Cloud Resources)
---
About CREx: The Collaborative Research Exchange (CREx) is a centralized hub to connect NIH scientists with Vendors and Core Facilities that provide innovative technologies and services. CREx is easily accessible to all intramural researchers at the NIH at http://crex.nih.gov/.
The NIH Collaborative Research Exchange:
Connect with NIH Core Facilities and all other Research Providers