CREx News & Updates August 2021
Learn about the NIH Collaborative Research Exchange (CREx), Core Facilities, Webinars, & More
NIH Collaborative Research Exchange (CREx) News
Site Spotlight

FACILITY HIGHLIGHTS

Learn more about services from the NHLBI Biochemistry Core.
NIH Cores

ACCESS SERVICES

Access services and expertise of Trans-NIH Cores, available to all NIH investigators.
Contact support@scientist.com to add or update a Core's information.
NIH Shared Instrumentation

VIEW AND ACCESS INSTRUMENTS

Access a growing list of shared instruments available to all NIH investigators.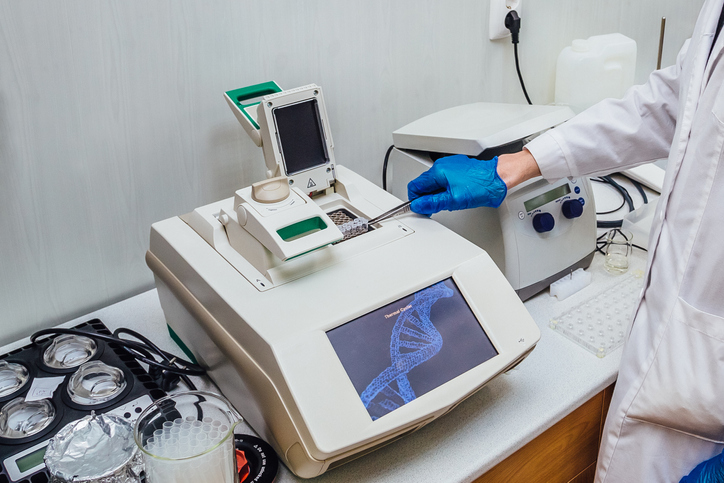 We encourage you to submit details and access information for any equipment from your laboratory or Core that you are willing to share with your NIH colleagues.
Need to add or update an instrument? Use this form: Shared Instruments
Coming Soon on CREx

PRODUCT CATALOGS

In addition to viewing service listings, CREx will soon provide the ability to view catalogs from vendors of common products and reagents including antibodies, ELISAs, compounds, proteins, chemicals, and more.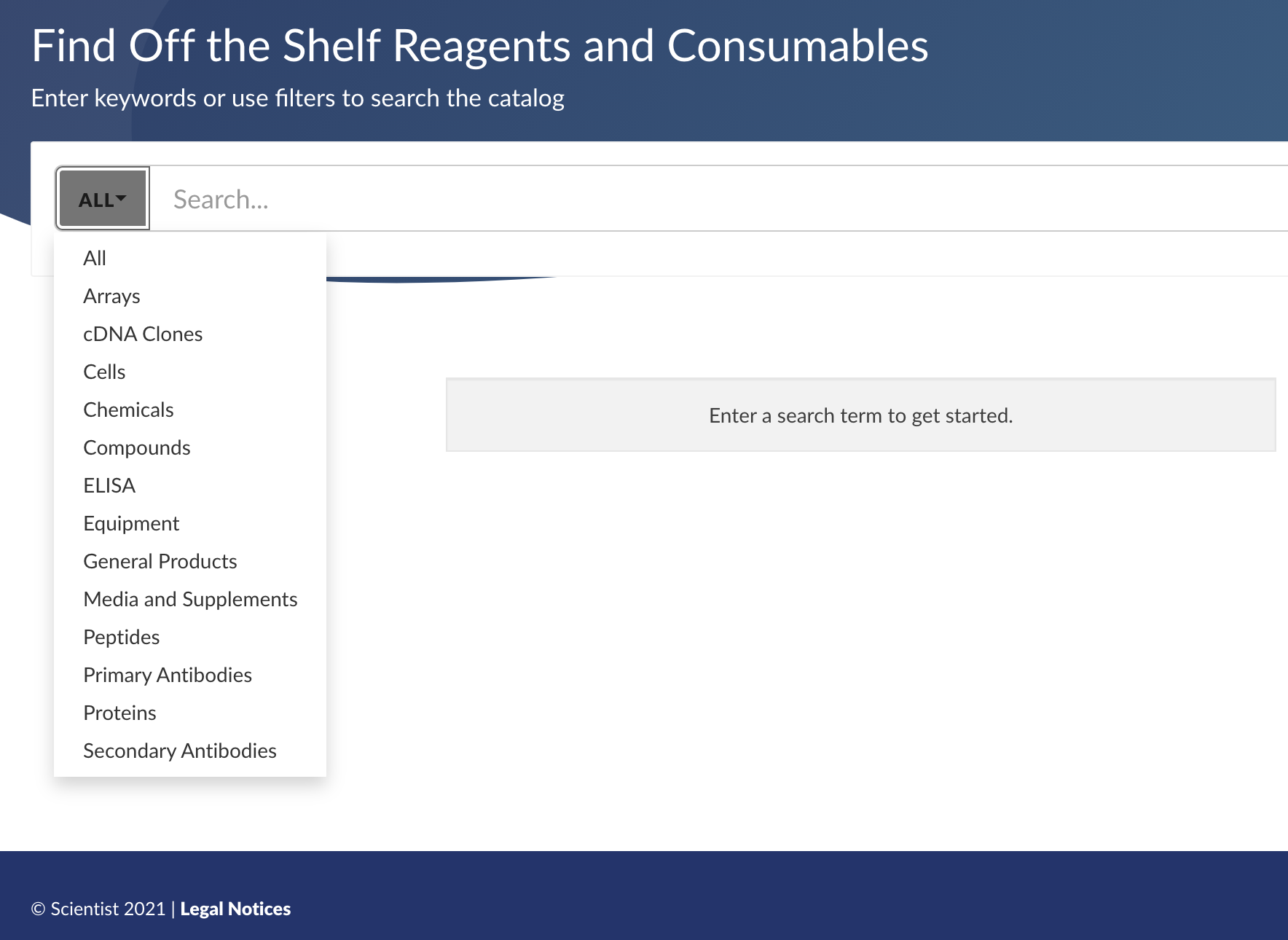 New Research Areas on CREx

Multiplex Tissue Imaging

Initiate a New Request for Multiplex Tissue Imaging using novel spatial transcriptomics and proteomics technologies.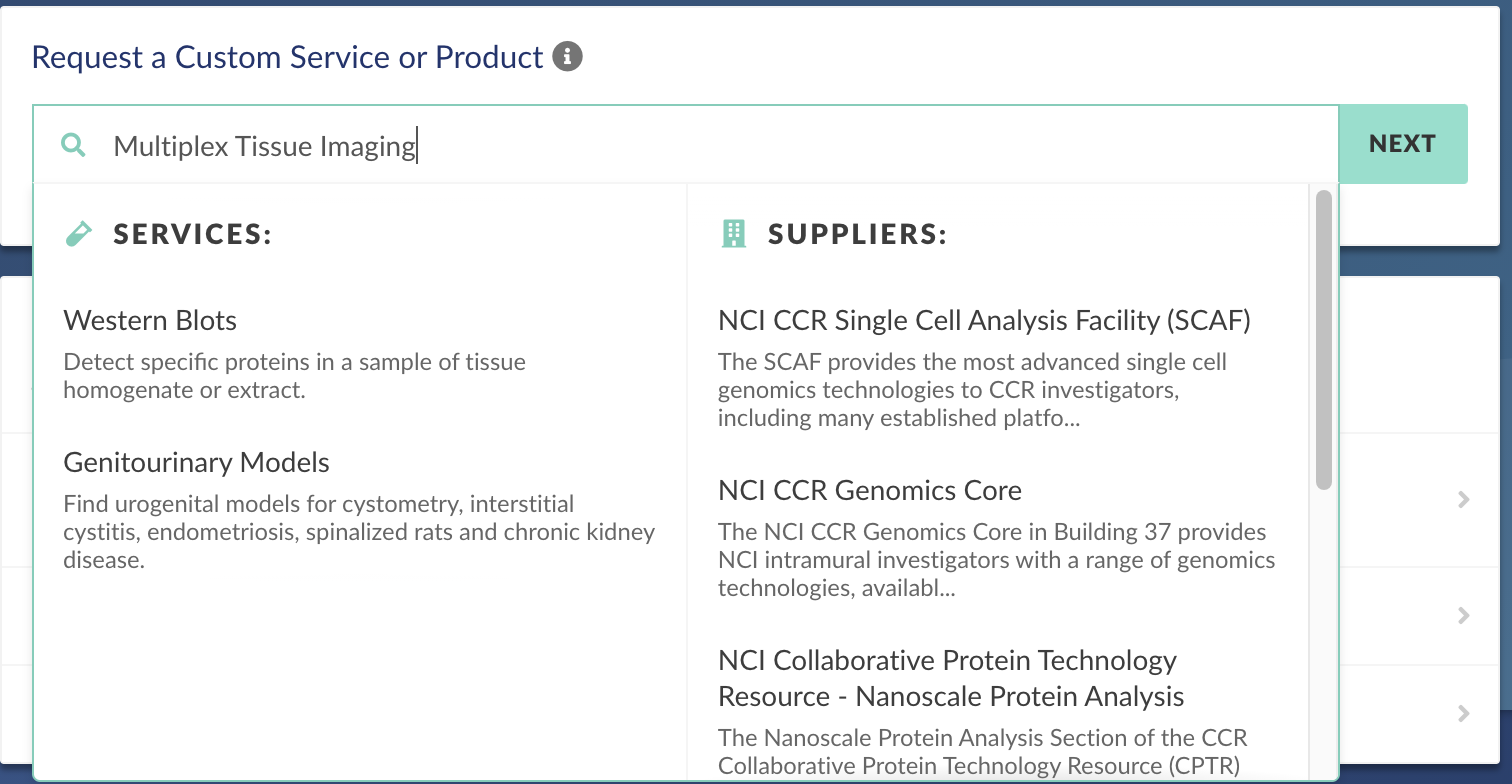 NCI Cores with MultiPlex Tissue Imaging Experience:





For more facilities offering Multiplex Tissue Imaging by visiting CREx today.
CREx Resources
CREx Support Team
David Goldstein, PhD | NIH, NCI, CREx l goldsted@nih.gov
John Yamauchi, PhD l Scientist.com, CREx l john@scientist.com
Eric Seider l Scientist.com, CREx l eric@scientist.com
CREx Training
Want to learn more? Schedule a 1 on 1 or group training session today!
Contact eric@scientist.com for more information
Events, Webinars & Technology Media

EDUCATIONAL RESOURCES/ UPCOMING SEMINARS

Aug 10th, 3:30-4:30 PM EST

Description

A key goal of this training program is to ensure participants remain on the cutting edge of computational immuno-oncology, to increase the participants' awareness of the NCI-supported Cancer Moonshot Immunotherapy Networks, to enhance scientific engagements between the Cancer Moonshot(SM) Immunotherapy Networks and the broader cancer immunotherapy community, and to fulfill the Blue Ribbon Panel goal of acceleration of progress in cancer research.

Description

The Office of Science and Technology Resources (OSTR) has a growing library of technology videos. Featured videos include Protein Mass Spectrometry, FIB-SEM, ImmunoSeq TCR Sequencing, Emerging Assays on 10X Platform, and More.
About CREx: 
The Collaborative Research Exchange (CREx) is a centralized hub to connect NIH scientists with Vendors and Core Facilities that provide innovative technologies and services. CREx is easily accessible to all intramural researchers at the NIH at 
Crex.NIH.gov
.
The NIH Collaborative Research Exchange:
Connect with NIH Core Facilities and all other Research Providers